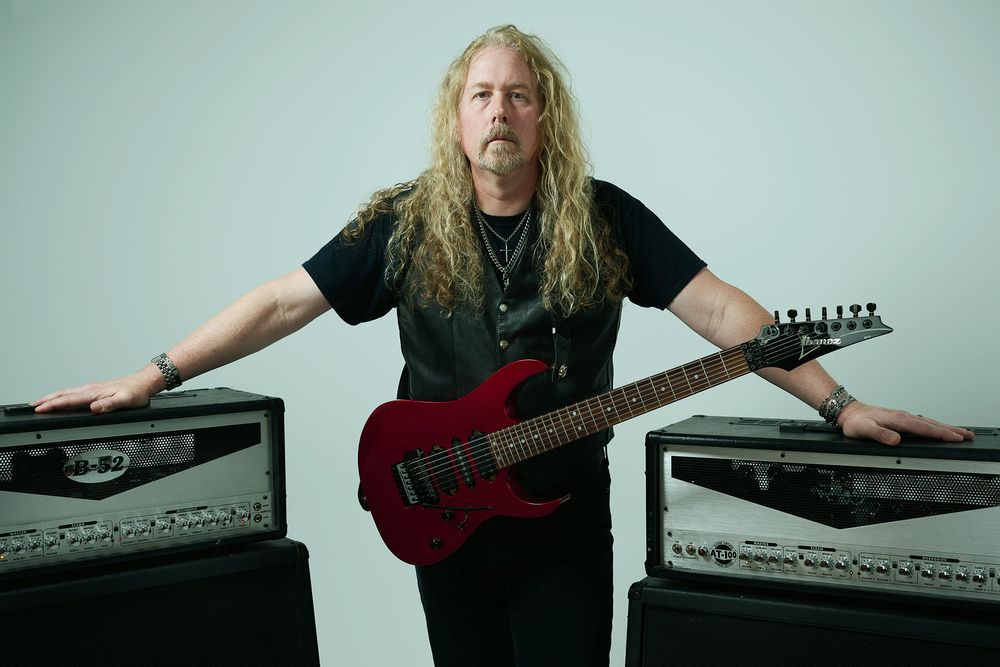 OM Update, May 20th, 2023
OM Update, May 12th, 2023  
Oblivion Myth continues to hone their craft and has not only been writing but also has been in the studio recording not just one new album, but also have been working and recording on a second secret project! Everything is sounding super heavy and we are very excited about all that is in store! 
There are also many musical surprises coming up. We are doing things a little differently this time around… 
Our search still continues for a lead vocalist. We have complete faith and trust in God and He will bring the right person at the right time! 
God bless!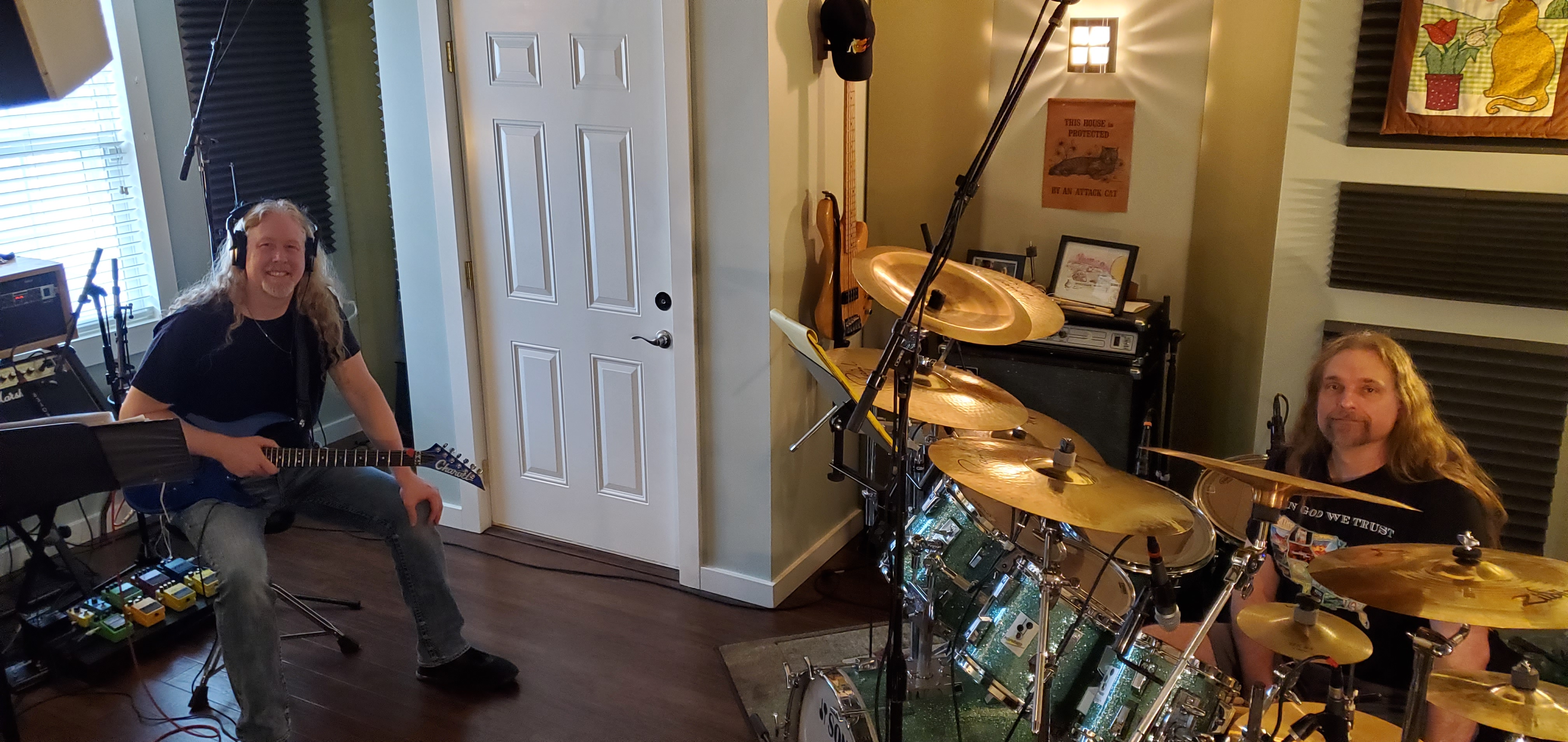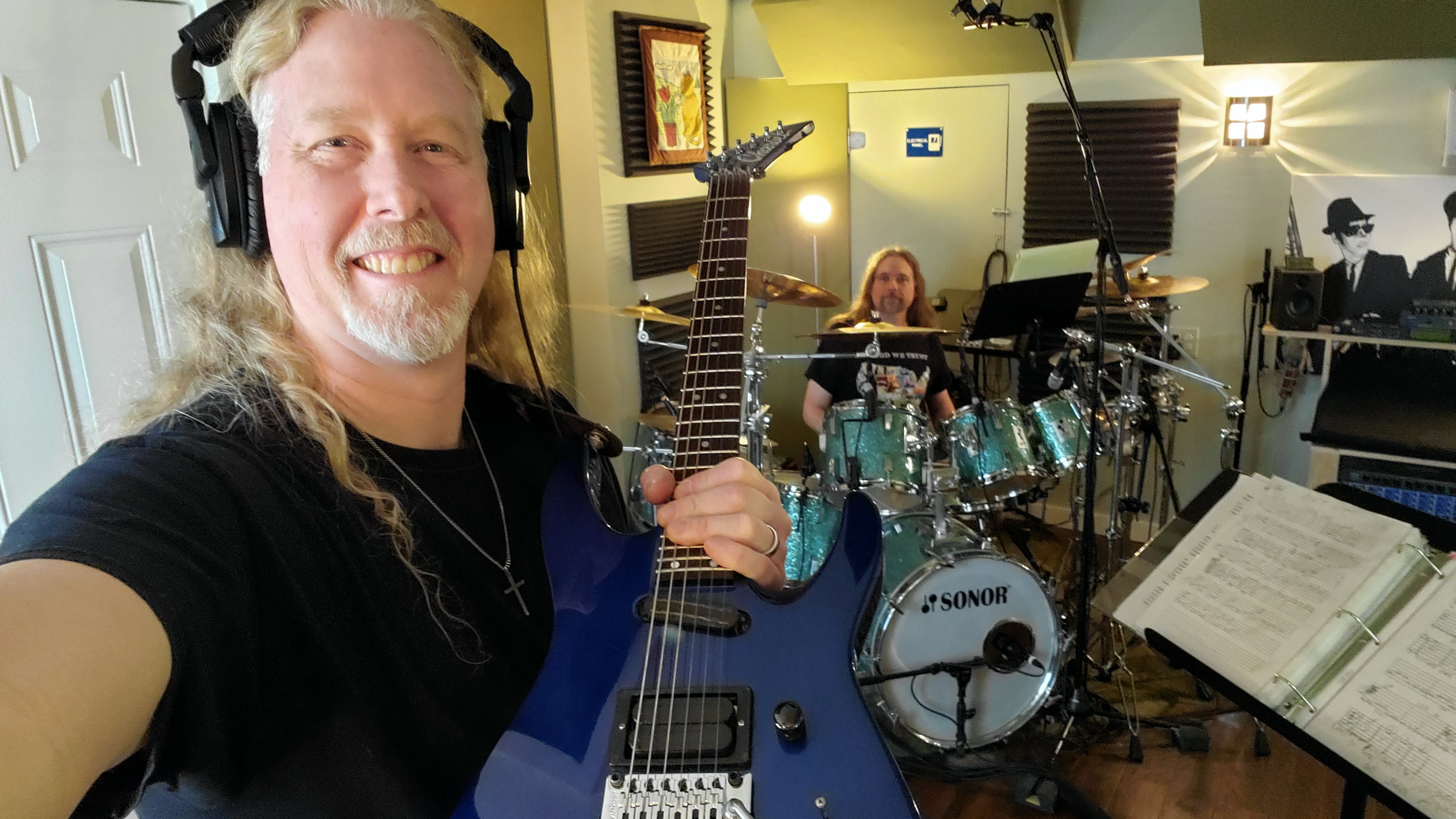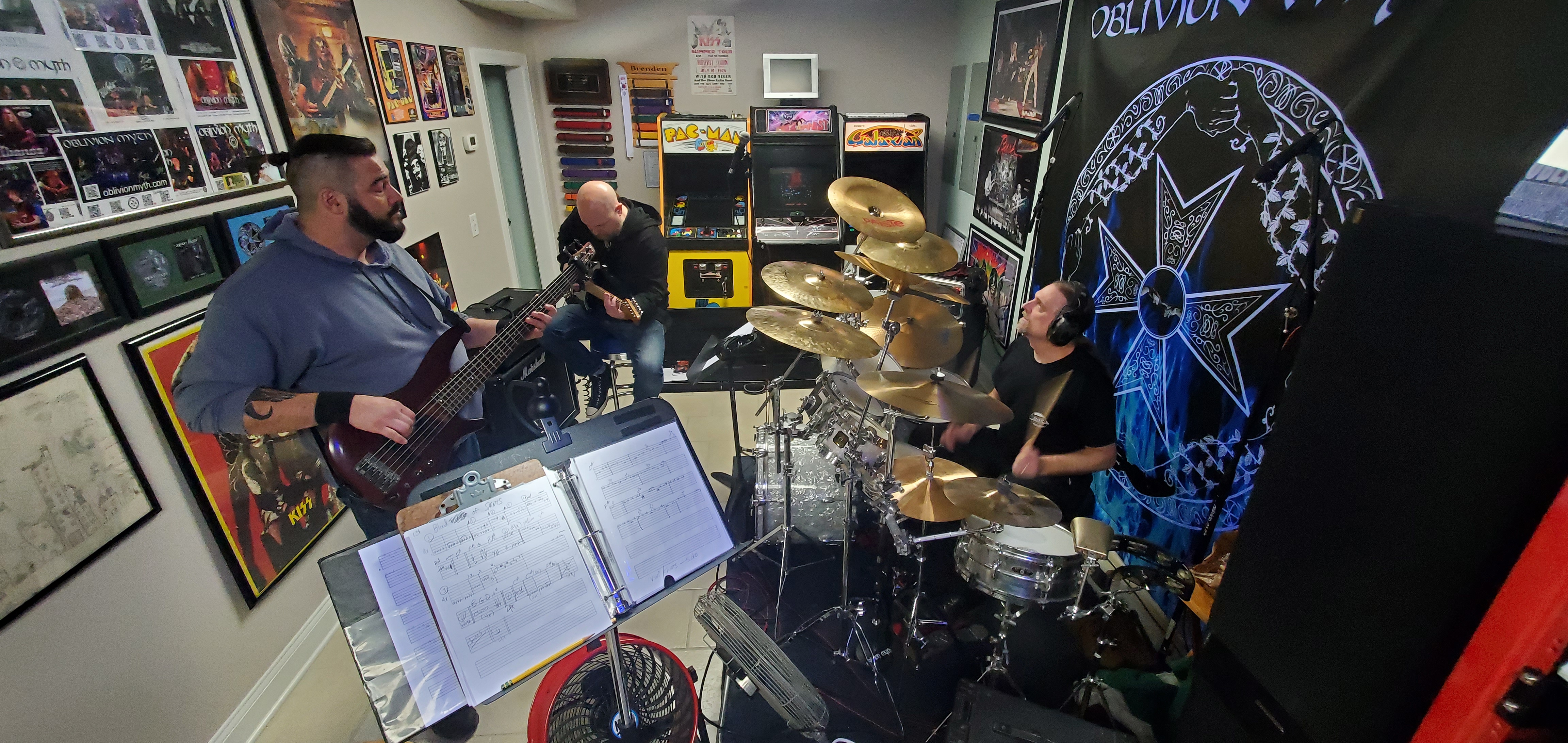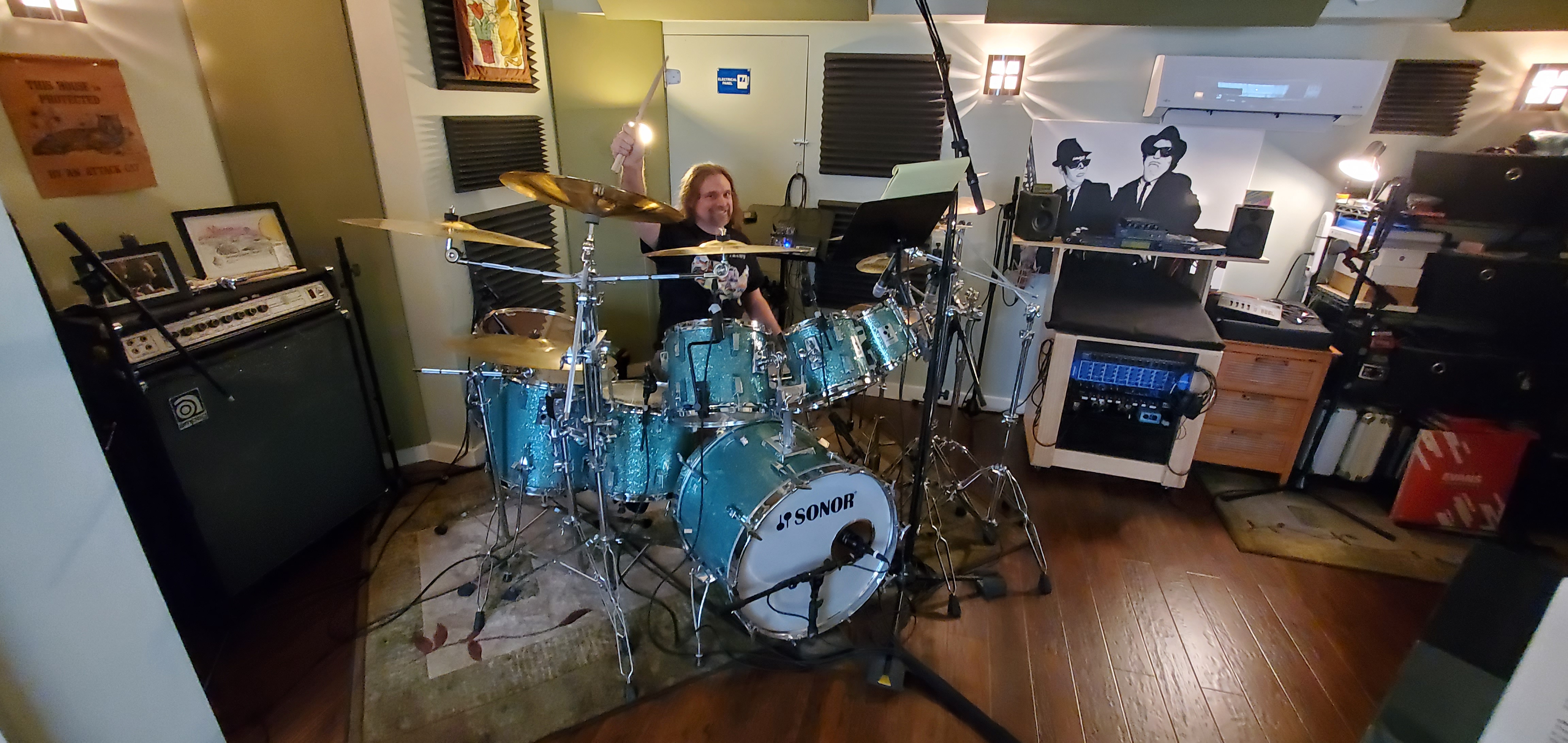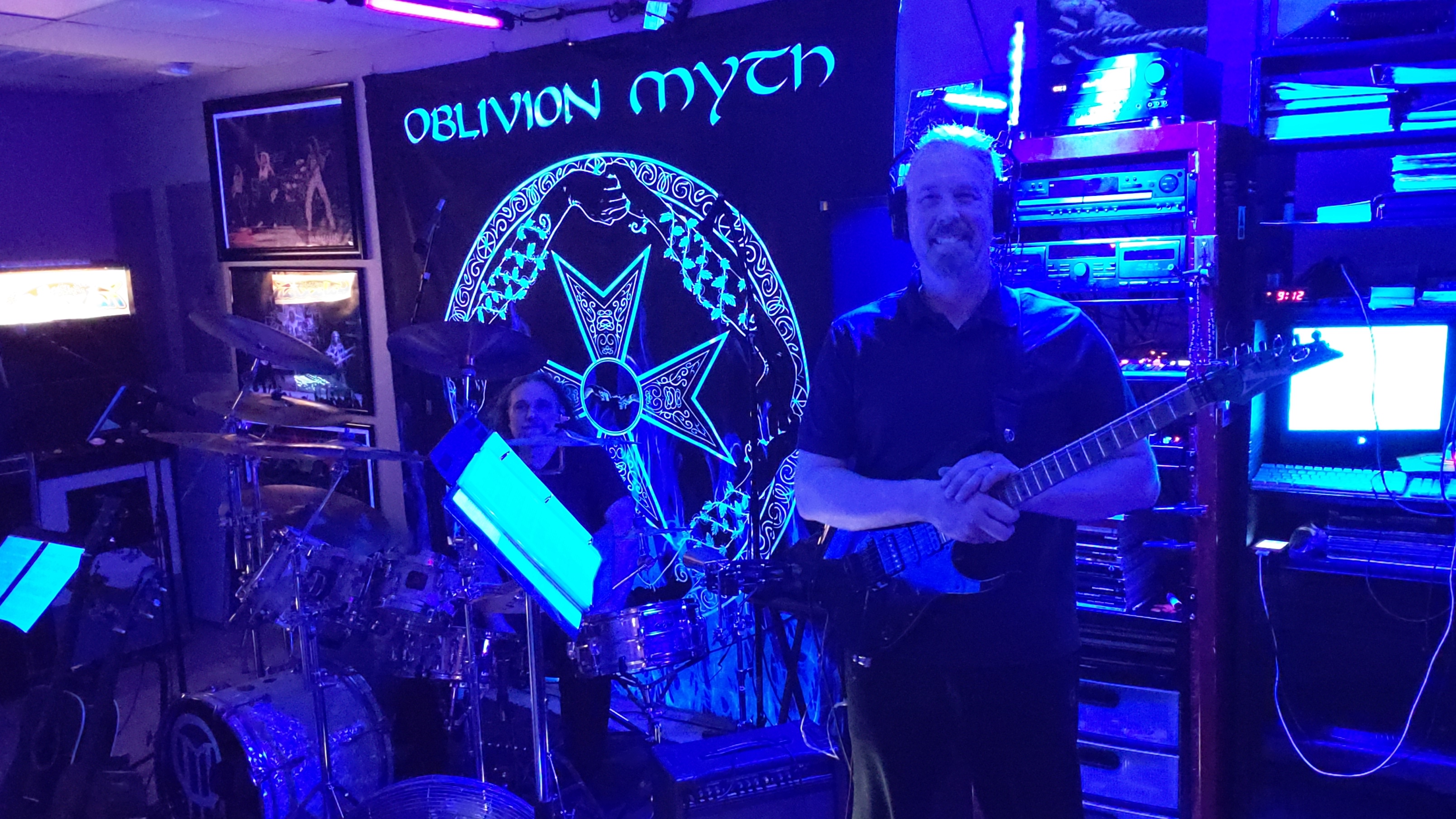 Sunday, March 26th, 2023
It is with deep emotions to announce that our brother Tim McDonald and Oblivion Myth have parted ways.  
We are so very thankful for the incredible years, accomplishments and contributions all made together with him.  
We bless Tim in his future endeavors both personal and musical.  
Oblivion Myth will continue forward in faith with God's guidance and as always trusting in Him for the future.
Here's some video shorts lead guitarist Keith Smith has been doing for fun of just guitar solos from his favorite guitarists, songs and solos, stuff he's always wanted to learn and play and finally doing it, along with solos he's known for years as well as OM solos. It's super fun and challenging. Enjoy!
CLICK HERE for the Keith Smith guitar solos Playlist on OMTV!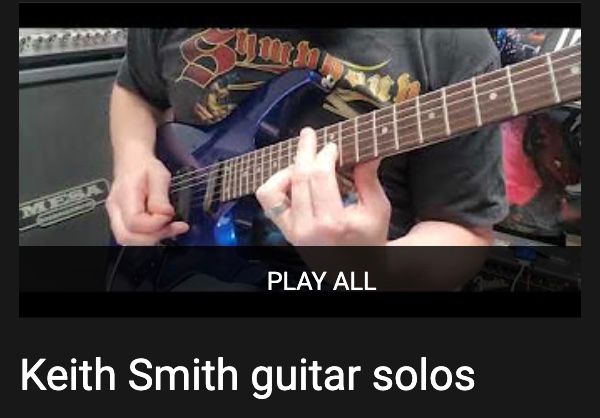 Friday March 11th, 2022, Keith recorded an episode with The LIFERS Podcast, A LOCAL H podcast with Scott Lucas, Gabe Rodriguez, Ben Reiser, and a revolving door of friends, luminaries and beloved "lifers".

https://soundcloud.com/robotlaunch/57-lifers-keith-smith
Guitar Clinic w/ Keith Smith February 19th, 2022
at Kevin's Rock and Roll Emporium in Fairview, TN
January 25th, 2022
Our good friend and fellow bandmate, Chris Selby, moved to Phoenix Arizona this past Christmas. We wish him well on the next phase of his life with his new endeavors and he will be missed terribly. His contributions to Oblivion Myth have been amazing and greatly appreciated and we feel so blessed with his friendship and musicianship. We are half way through album #4 and Chris is a big part of it.
I started working with Chris on and off for the past 16 years and he has always been apart of the OM family and the door is always open for him to return. Cheers to the "tone master" Chris Selby. God bless you Chris!
January 6th, 2021
Our new album "In Your Arms" made the Top 5!! Click the link below and watch the video from DJ Keven Crothers!!
November 28th, 2020
November 23rd, 2020
CLICK HERE for the Heavens Metal magazine Review and Interview!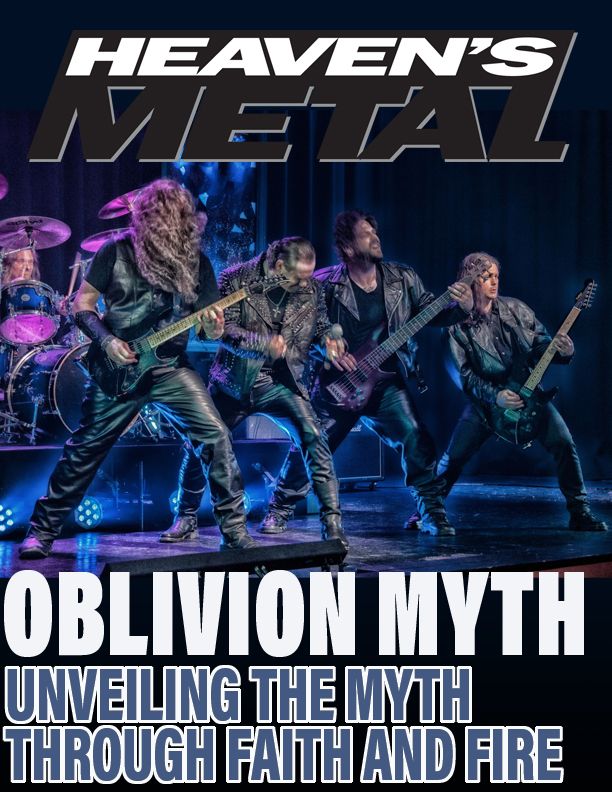 October 19th, 2020
New album on the radio ion Belgium! equinoxefm.be
October 17th, 2020
Music City Metal Interview with DJ Fish! https://www.fishproductions.rocks/podcast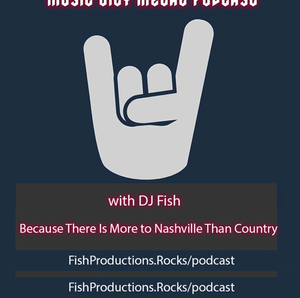 October 13th, 2020
The first music video for the new album is here!!  IN YOUR ARMS music video
October 1st, 2020
Pre-orders are available right now. Here's the digital link for the new Oblivion Myth album "In Your Arms".
https://music.apple.com/album/1532706149?app=itunes&fbclid=IwAR2gZuSFTwNKESbovYt2HOkwgtUHcZUq9BqHDIMWuBUu0li71ABxg7UJTeU&ls=1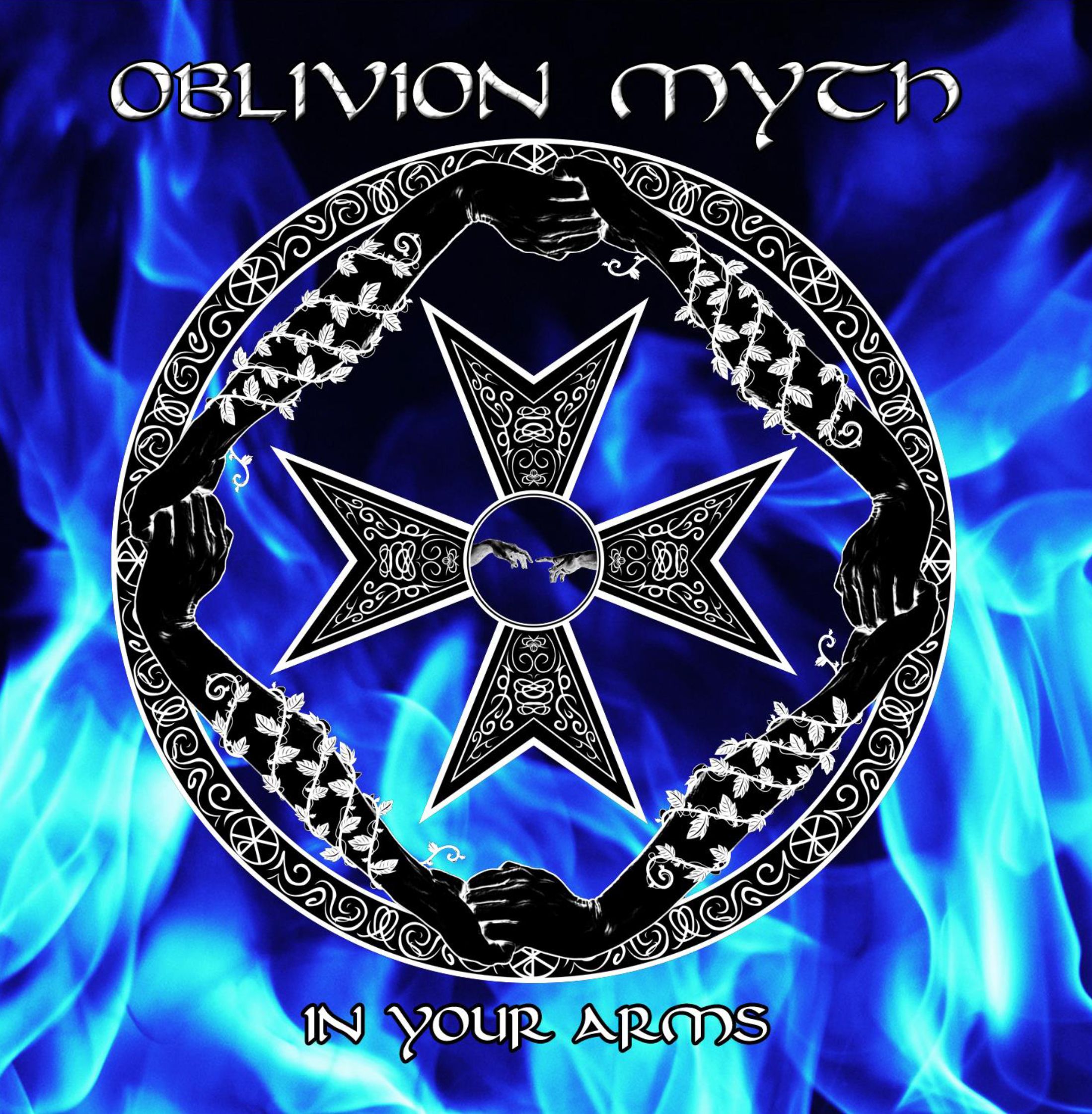 September 21st, 2020
The new album is almost here! Digital pre-orders start October 1st. Physical CD's soon to follow!
It's been two years since the last live performance of Oblivion Myth. In 2018, there was a July show in Nashville and an October show in Atlanta. Oblivion Myth are releasing their new album "In Your Arms" on October 15th, pre-orders start October 1st. OM will perform the entire new album live on October 24th in Lebanon, TN. See "The Shows" page for details and we'll see you soon!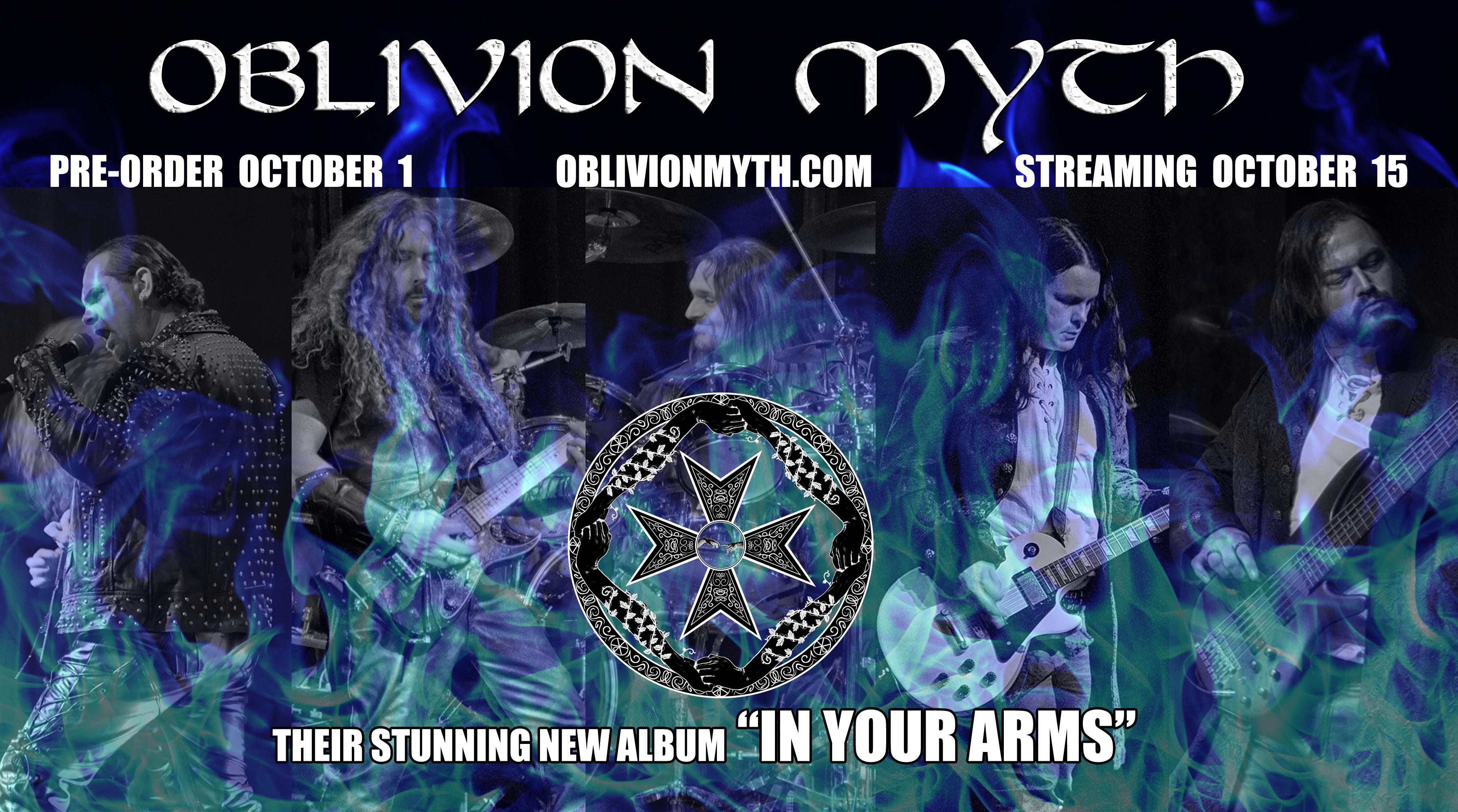 August 30th, 2020
Two music videos were filmed today at the Capitol Theatre in Lebanon, TN.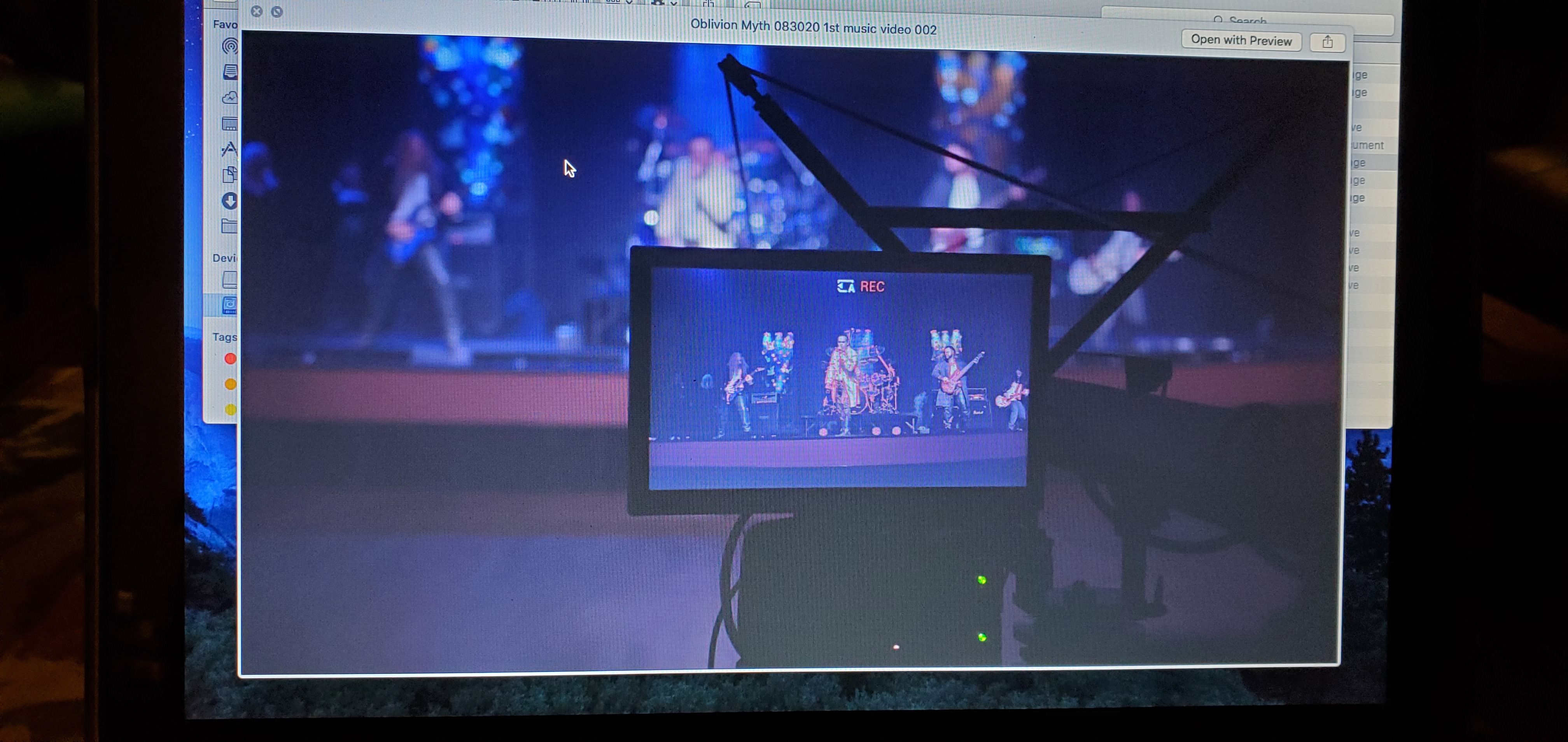 July 2nd, 2020
OM are filming a music video in August 2020 for their new album "In Your Arms". The time and place for release for both are still TBA. Hopefully this Summer! Keep the Faith!
April 25th, 2020
The new Oblivion Myth album is finished. It is masterfully recorded by Curtis Erdek at Audiotopia Recording Studios in Lavergne, TN, and mixed/mastered by Andy Freeman at Big Andy Studios in Ocala Florida. The album sounds big and bright. We are so delighted to have Chris Selby back in the Oblivion Myth family, reunited with Keith Smith as our guitar duo. Newest member Ryan Mark has blown everyone away with his bass playing and multi-instrumentalist talents.Here's the track listing to our upcoming album!!
Track 1 - DIADEM (1:19)
Track 2 - THOUSAND YEARS (3:57)
Track 3 - THE VEIL (4:53)
Track 4 - IN YOUR ARMS (5:27)
Track 5 - SLOW BURN (4:03)
Track 6 - LOVE CHILD (5:01)
Track 7 - ANOTHER LIFE (5:13)
Track 8 - THE PRICE (5:27)
Track 9 - AWAKE IN THE NIGHT (6:56)
Track 10 - SECOND SKIN (6:11)
Track 11 - HEIRS TO THE THRONE (9:40)
November 27, 2019
"So we turn over our recording project to our Producer, Andy Freeman, who was actually the singer on the first Oblivion Myth album. We want him to take his time with it, so we are looking at a spring 2020 release. There are 11 tracks, including a short symphonic intro composed by bassist Ryan Mark. 
"The format will be a natural evolution from Inside The Mirror. We'll have scriptural references associated with each song that inspired or help explain the lyrics and where we were coming from. We'll make real CDs with full-size jewel cases as well as offering the album on every streaming and download site. 
"The band now starts rehearsing after a long summer of recording and making all sorts of tweaks and edits in the project. We actually spent probably quite a bit more studio time on this new album than previously, and we think you will hear the difference. It's going to be more polished, more layers, more complete. 
"I'm really proud of how Keith Smith's guitar playing has taken a quantum leap forward. With original rhythm player Chris Selby now back in the lineup, Keith has the solid partner he's wanted so that he can evolve into a shredding lead player, and I think you'll hear the difference on this new album. We think this is the strongest lineup the band has ever had, and Ryan Mark on bass is a big part of that, he is an awesome musician, multi-instrumentalist, composer, writer, and performer. Bob Schultz tried some new things on drums, and I was able to hit some sick high notes i think metal fans will appreciate."

Oblivion Myth's music knows that The Struggle Is Real, we all face these challenges and temptations in our daily lives on this planet Earth, we all go through trials and this experience is what binds us together and makes us One.  The music offers a positive contrast to the typical doom-and-gloom angst found in some heavy metal.  It questions, it looks for answers, and it appeals to Divine Providence for guidance.  The songs will speak to you, will make you think and give you strength while sending you on a roller coaster of intense, hard-driving, head-banging metal music ride.  

The Band's new CD, "INSIDE THE MIRROR", released July 8 2016, is their best work yet.  Recorded by Curtis Erdek, mixed and mastered by Andy Freeman, this team effort of over 65 minutes of original, mind-blowing metal music, complete with conceptual interludes, is an amazing journey that takes you through time and space, and into the most dangerous realm of all -your own heart and mind.  "INSIDE THE MIRROR" is available for physical purchase through CD Baby, and can be obtained at all digital media distribution sites like iTunes and Amazon.   

Currently the band is touring in support of their new album, and making new fans everywhere they play.  They are renowned for putting on the most energetic, exciting and entertaining concert performances ever seen. Their dynamic sound, endless energy and exceptional skills are showcased every time they perform. These players are for real, they bring it live, and you will see, hear and feel their talent coming through loud and clear! You will never forget the thrill of a live Oblivion Myth concert, that's a promise!

SOCIAL MEDIA:
PLEASE... "LIKE" us on Facebook...
http://www.facebook.com/oblivionmythfanpage

ALSO
Reverb Nation:     https://www.reverbnation.com/oblivionmyth
Twitter:                   http://www.twitter.com/oblivionmyth

BOOKING:
email oblivionmyth@gmail.com